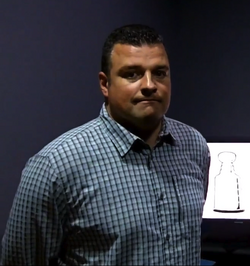 Dennis Moloney recieved his Bachelor of Arts degree in Communications from the University of Massachusetts, Amherst in 1995. He joined Cartoon Network in 2000, as a writer and producer for many projects including the popular Toonami block.
After the cancellation of Toonami in 2008, Dennis Moloney left Turner and joined ESPN (which is owned by Disney) in 2009, where he worked until 2012. With the return of Toonami came Dennis' return back to the Turner Broadcasting family, now working as a senior writer and producer for Adult Swim, where he once again works on Toonami.
Ad blocker interference detected!
Wikia is a free-to-use site that makes money from advertising. We have a modified experience for viewers using ad blockers

Wikia is not accessible if you've made further modifications. Remove the custom ad blocker rule(s) and the page will load as expected.