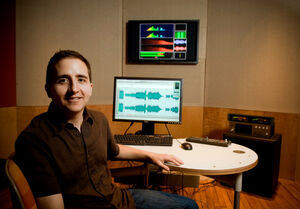 Joe Boyd Vigil is an audio engineer, sound designer, and composer of electronic music. Boyd Vigil composed the score for Cartoon Network's action TV block Toonami from 1999 through 2002. His compositions make up the official soundtrack album titled Toonami: Deep Space Bass that was released in 2001. In 2002 he released an EP titled Unreleased 2002 on last.fm. Joe Boyd Vigil's second album titled Deeper Space was released in January 2004. This album was followed by the release of Boyd Vigil's third album, The Inevitable Course of Events, in December 2007.
Ad blocker interference detected!
Wikia is a free-to-use site that makes money from advertising. We have a modified experience for viewers using ad blockers

Wikia is not accessible if you've made further modifications. Remove the custom ad blocker rule(s) and the page will load as expected.