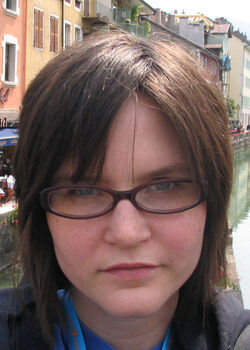 Kim Manning
attended Georgia State University from 1996 to 2000, graduating with a Bachelor of Science (BS) degree in English Language and Literature.
Kim Manning joined Cartoon Network as an administrative assistant in 2002. She quickly climbed the corporate ladder, eventually being promoted to Director of Programming for Adult Swim in 2007. In 2012, she was promoted to Senior Director of Programming for Adult Swim.
In 2012, after the success of the Toonami April Fools Joke, Toonami was brought back on Adult Swim. Kim Manning works with Jason DeMarco and Gill Austin in deciding which shows fit Toonami, and fit Toonami's budget.
Ad blocker interference detected!
Wikia is a free-to-use site that makes money from advertising. We have a modified experience for viewers using ad blockers

Wikia is not accessible if you've made further modifications. Remove the custom ad blocker rule(s) and the page will load as expected.