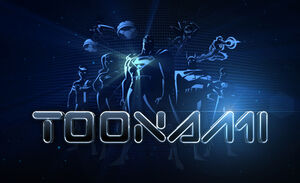 Toonami Asia is a television channel that launched in Asia on December 1, 2012. It is operated and distributed in Asia by Turner Broadcasting System Asia Pacific Inc., a Time Warner company. Although the brand carries the same name as the programming block Toonami available elsewhere in the world, the Toonami channel in Asia is available 24 hours a day. Toonami's Asia logo is reminiscent to what is used elsewhere, with many different branded promos.
Turner's Asia MD and Senior VP, Sunny Saha, claims the brand is created "for fans, by fans" and audiences are invited to connect with Toonami via Twitter, Facebook and YouTube where regular video content is shared with an online following.
Toonami Asia's YouTube channel is divided into featured playlists. In January 2013, these playlists included: Justice League Unlimited, Wolverine & The X-Men, Deltora Quest, Ben 10: Alien Force, Generator Rex, Mix Master Final Force and Toonami Teasers (a selection of on-air promos, bumpers and sizzle reels).
A number of "teaser" videos were created to raise awareness during the launch period. They were filmed in Hong Kong, Jakarta and Kuala Lumpur, and are still available on the Toonami Teasers playlist on YouTube. The majority of the videos are shot in a POV style featuring a mundane situation captured on an amateur video, which then pan out to reveal a spaceship, a robot, a superhero or alien.
To kick off Toonami's launch in January 2013, fans are invited to play an active part in the channel's origins which centres on NAMI, an artificial lifeform from the future. For an indefinite entry period, viewers must watch a short video and then submit their own ideas as to how to complete the background to NAMI's story. Writers are advised to provide a submission through the Toonami website, on what they think the story should be. The winner with the best concept will be produced into an animated clip and a unique comic book.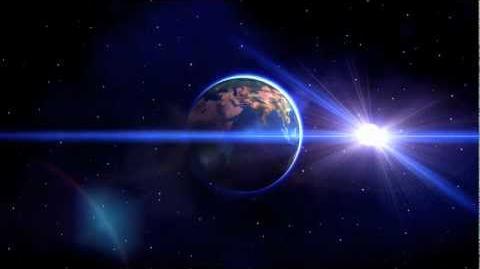 To aid competition entrants, the following information about NAMI was placed on the contest website. "It is the year 2099 and the world is at the brink of destruction as dark forces spread throughout the planet. Led by an evil villain, the age of heroes is at its end. NAMI, an AI capable of interfacing with other machines is the planets last hope of survival. Her mission; alter the timeline and ensure that the future is not lost. Uploading her Central Processing Unit to a time capsule shaped in the form of a sphere, NAMI sets course to travel 86 years in the past – a milestone in the age of heroes."
To further assist, entrants were provided with some question to think about regarding NAMI's backstory:
What happened? Why did the age of heroes end? Who is the villain or dark force and what are his powers? What is his origin e.g. born through peoples' fears or alien to our planet? What are his goals? Where does NAMI's adventure begin and who aids her in her quest? How did they meet and how will they ensure the future is not lost? Does the villain enter our timeline and why? Can NAMI live our ordinary life in our time or must she stay a secret?
Toonami kicked off its arrival in Singapore with an event called TOONAMI INCEPTION '13 on Saturday, February 23, 2013 at *SCAPE. From 1-9 pm, in an all-day, all-play action-packed party, fans were invited to enter a world inhabited by superheroes via illusion art displays and an augmented reality booth. Visitors shot hoops with basketball team, the Singapore Slingers, and got branded with show logos at the Graffiti Zone. There was live hip-hop performances throughout the day, as well as B boys and girls, and music from DJ Adonis and DJ Gravity.
TOONAMI INCEPTION '13 then traveled to Manila in the Philippines on March 24, 2013 for a similar event at Eastwood City Central Plaza.
On January 14, 2015 Turner Broadcasting System Asia-Pacific and its broadcasting partner in Thailand, Major Kantana Broadcasting launched a Thai language version of the Toonami channel. In February 2015, Turner and its broadcasting partner in India, Taj Television, launched a Toonami channel in India. In 2016, the channel was announced to be launching in France on February 11th.[1]
In April 2015, an action anime block, titled Anime Siege, was announced to be coming to the network.
Programming
Edit
The 99
The Avengers: Earth's Mightiest Heroes
Bakugan
Batman: The Brave And The Bold
Beast Saga
Ben 10
Ben 10: Ultimate Alien
Ben 10: Omniverse 
BeyWarriors: Beyraiderz
BeyWarriors: Cyborg
BeyWheelz
Deltora Quest
Generator Rex
Green Lantern: The Animated Series
Hot Wheels: Battle Force 5
Inazuma Eleven
Inazuma Eleven Go
Inazuma Eleven Go Galaxy
Iron Man Armored Adventures
Kamen Rider Dragon Knight
Max Steel
Metal Fight Beyblade
Metal Fight Beyblade Zero-G
Mix Master Final Force
Ninjago: Masters of Spinjutsu
The Secret Saturdays
Speed Racer: The Next Generation
Super Hero Squad
Transformers Prime
Transformers: Robots in Disguise
Wakfu
Wolverine and the X-Men
Xiaolin Chronicles
Yo-kai Watch
Young Justice
Programming Blocks
Edit
Anime Siege
Superhero Universe (Toonami India)
Toonami Asia Promos, Bumpers and ID's
Edit
External links
Edit
References
Edit
↑ "Toonami marches on France ". advanced-television.com. January 27, 2016. http://advanced-television.com/2016/01/27/toonami-marches-on-france/

. Retrieved on January 29, 2016

.