Home
Talk

11
369pages on
this wiki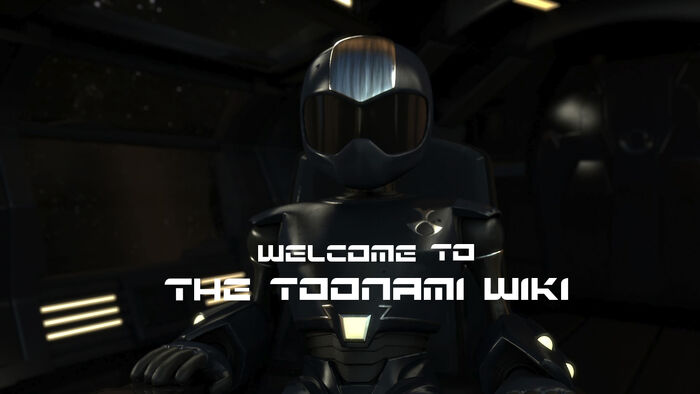 "Great, we appreciate your work! Thanks for taking the time to make sure the Toonami wiki is right, and updated!"
- Toonami Staff on
Mon December 31st, 2012
Toonami Wiki is a fan made project dedicated to providing information about the history, shows, and universe of Toonami. Toonami Wiki fully supports and fully promotes the revived Toonami on Adult Swim, as well as the hardworking staff of Toonami. We also support any fan made websites or projects that support and do not impede the success of Toonami such as Toonami Digital Arsenal. - Toonamifan16229 (talk) (The current bureaucrat and main adminstrator of Toonami Wiki)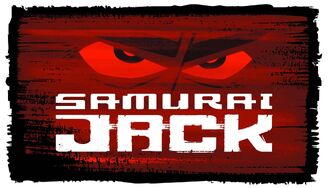 On the most recent Toonami Faithful Podcast, Toonami co-creator Jason DeMarco announced that the Cartoon Network original series, Samurai Jack, will return to Toonami in 2014, after FLCL ends its second run. In the interview, DeMarco also touched on, among many other topics, the acquisition of Space Dandy & Naruto Shippuden, why Naruto is being moved to 3:00 AM, and why it is starting over from episode 1.
The Samurai Jack announcement was later posted on the official Toonami Tumblr with the date February 2014.
Listen to the podcast here
January 4, 2014 Lineup Changes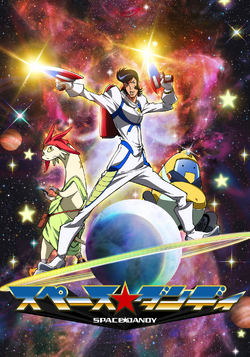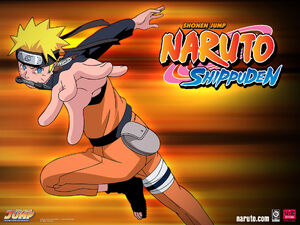 On December 5, 2013 the Toonami Team posted this announcement on the Toonami Tumblr:
January 4th, 2014 - A day that will be long remembered.
11:30p – Space Dandy World Premiere!!!
12:30a – Shippuden premieres on Toonami!!!
Toonami is proud to officially announce that Space Dandy will have its world premiere on January 4th, 11:30p, followed by a premiere episode of Bleach at midnight, and then the Toonami premiere of Naruto Shippuden.
Yes, that means that Space Dandy is premiering on Toonami before anywhere else in the world!
Yes, that's 30 minutes earlier than ever before!
Yes, we are very excited!!!
Just think, now you can say you heard the dub before you saw the sub!
Prepare for the 6½ hour challenge.
Check out funimation.com for cast info and more details.
Full Jan 4th Lineup:
On December 4, 2013 the Toonami Team posted this announcement on the Toonami Tumblr:
Hello Toonami Faithful!
Last year, our little Xmas gift to you all was our SUPERNOVA MEGAMIX, which a bunch of you enjoyed/downloaded. THIS year, we've been inundated with requests for an IGPX megamix. For those of you who've been asking, good news! SKULL ISLAND (DJ Clarknova and Brent Busby) are making you a special 70 (or so) minute megamix of our favorite IGPX tracks, along with outtakes, quotes from the show and some appearances from TOM and SARA. We'll put it up for a free download right here on this tumblr on Xmas day.
The reason we're telling you guys about it NOW, is because we want YOU to make a cover for it! From now through Dec 22nd, feel free to send your designs for the cover of THE ICHI MEGAMIX to this tumblr! The winner will get one of those sweet T-shirts we're giving away all month, and our undying gratitude.
See you on Race Day! (or Xmas, heh)
Love, The Toonami Crew.
On December 3, 2013 the Toonami Team posted this announcement on the Toonami Tumblr:
Toonami Movies and T Shirt Giveaway!!!!!!!!!
We've been putting a quarter in the swear jar every afternoon all year long, and now we have enough money to make a few Toonami T shirts.
Check out these sweet designs!
Here's how you get one of these babies.
Every Saturday in December we're showing a movie and we're giving away 200 T Shirts. 800 shirts for the month.
First week is the TOM design
Second week is charcoal and black Toonami shirt
Third week is Navy and White Toonami shirt
Fourth week is TOM design
So watch Akira this Saturday starting at midnight for info on how to enter. It'll be a random drawing, so everyone will have the same chance to win.
Entry will be open all throughout each Saturday night's Toonami broadcast.
We wish we could make more, but thanks for sticking with us.
Happy Month of Toonami Movies.
Good Luck!
Blue Exorcist Announcement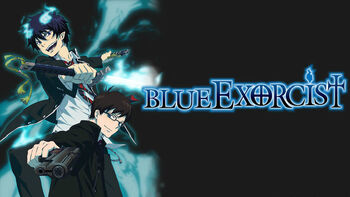 On November 22, 2013 the Toonami Team posted this announcement on the Toonami Tumblr:
THIS WEEK'S TOONAMI ANNOUNCEMENT:
HEY GUYS! OVER THE LAST FEW WEEKS, WE'VE ANNOUNCED SOME NEW SHOWS PREMIERING ON TOONAMI IN 2014, AS WELL AS A MONTH OF MOVIES IN DECEMBER. TONIGHT, WE'RE HAPPY TO ANNOUNCE OUR NEXT ACQUISITION!
BLUE EXORCIST, FROM OUR FRIENDS AT ANIPLEX, WILL BE COMING TO TOONAMI IN MARCH! CHECK OUT THIS LIL' TEASER WE MADE IF YOU AREN'T FAMILIAR. FOR MORE DETAILS ABOUT THE WIDER RELEASE OF THE SHOW, GO TO WWW.BLUEEXORCIST.COM, AND KEEP CHECKING IN HERE FOR MORE TOONAMI NEWS AND INFO. WE AREN'T DONE YET!
-LOVE, THE TOONAMI CREW
December Movies Announcement
On November 6, 2013 the Toonami Team posted this announcement on the Toonami Tumblr:
TOONAMI DECEMBER MOVIES ANNOUNCEMENT:
Hey #toonami faithful! We're back with some more good news. This December, Toonami will have a whole MONTH of movies to ring in the holidays! We'll release the full air schedule soon, but for now, here are the GREAT movies we'll be airing:
12/7- AKIRA- Yup. The most influential anime film of all time is coming to Toonami and kicking off a month of movies. That promo will be something to see, we're tellin' ya. By the way, the 25th anniversary remastered Blu-Ray was just released by our friends at Funimation, and man. It's gorgeous.
12/14- SUMMER WARS- directed by Mamoru Hosoda, this modern classic is something we've had our eye on for a while. We think you'll love it!
12/21- FULL METAL ALCHEMIST- THE CONQUEROR OF SHAMBALLA- FMA fans know how great this gem is. And so do we. Produced by Bones, the same studio who will be bringing you SPACE DANDY in January!
12/28- TRIGUN: BADLAND RUMBLE- Trigun is back where he belongs on Adult Swim, in a special one off adventure.
And that's not all! We'll also be doing a TOONAMI T-SHIRT GIVEAWAY for the whole month of December, AND you might see some interesting things happening with TOM and the Absolution!
Okay that's all… for THIS week! Like we said, more details to come, and we hope you're as excited about this holiday season as we are!
xoxoxoxo
Love, the Toonami crew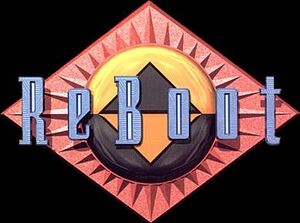 An all-new version of the popular ReBoot franchise is currently in development by Rainmaker Entertainment's new television division, Mainframe Entertainment. The reimagining of the venerable ReBoot series comes just in time for its 20th anniversary. Making its debut on television screens in 1994, ReBoot was centered on the world of Mainframe, where a guardian program sprite and his friends defended the system from superviruses bent on creating havoc and destruction. Mainframe Entertainment will team with leading computer industry manufacturers to update the ReBoot universe and create a ground-breaking viewing experience for fans.
New Stuff from December 7, 2013
Satuday Nights on [adult swim]
Support Toonami by following the official Toonami Tumblr page.
The Toonami Staff have recently stated on the Tumblr that they will no longer be answering questions daily, they will instead hold Q & A sessions on certain dates, at specific times, that they will announce on the tumblr.
They will now use the Tumblr to make announcements and post pictures and videos.
The main blog: toonami.tumblr.com
The FAQ: http://toonami.tumblr.com/faq