Home
Talk

11
406pages on
this wiki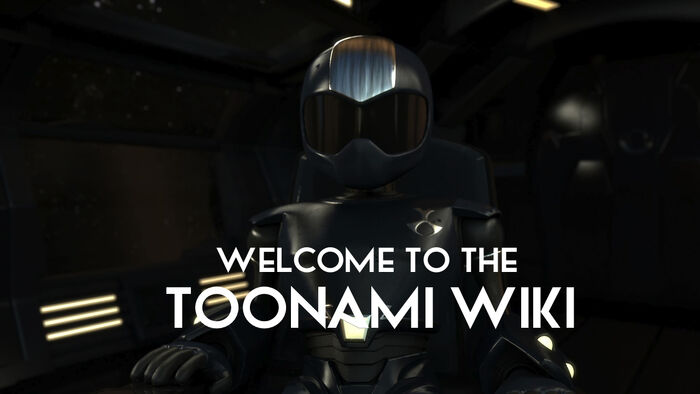 Toonami Wiki is a fan made project dedicated to providing information about the history, shows, and universe of Toonami. Toonami Wiki fully supports and fully promotes the revived Toonami on Adult Swim, as well as the hardworking staff of Toonami. We also support any fan made websites or projects that support and do not impede the success of Toonami such as Toonami Digital Arsenal. - Toonamifan16229 (talk) (The current bureaucrat and main adminstrator of Toonami Wiki) 
This week on Toonami: The Amazing Spider-Man 2
This week on Toonami (April 26th), TOM and SARA will give fans a sneak peak at the upcoming feature film The Amazing Spider-Man 2, in theaters May 2nd.
Megas XLR 10th Anniversary - Toonami Faithful Podcast
Next week the Toonami Faithful Podcast will be celebrating Megas XLR's 10th anniversary with some special guests:
George Krstic – CO-Creator
Jody Schaffer – CO-Creator
Chris Prynoski – Sup Director
Ed Artinian – Lead designer
If you want to submit a question to any of the guests, tweet @toonaminews using the hash tag #ToonamiTalkBack and they may use your question.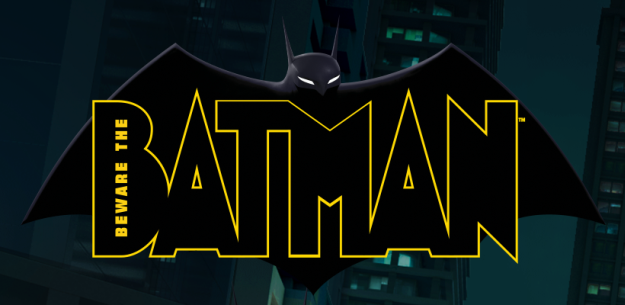 On April 16, 2014 the Toonami Team posted this announcement on the Toonami Tumblr:
Toonami is coming to Gotham!!
Beware the Batman - May 10th at 3am!
Full Line up below -
Attack on Titan is coming to toonami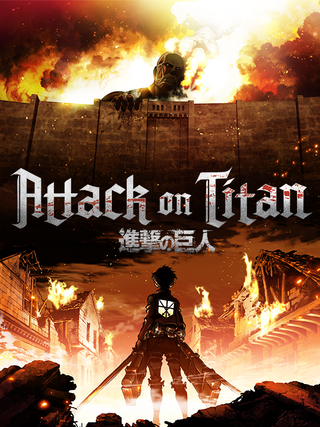 On April 12, 2014 the Toonami Team posted this announcement on the Toonami Tumblr:
You've asked for it for months, and we've said we can't talk about future shows. But now we CAN, because we're getting Attack on Titan!
Toonami will premiere Season 1 starting Saturday May 3rd at 11:30p. Repeat Episodes of Space Dandy will move to 12:30a.
Full Line up below.
Get Ready for the Attack!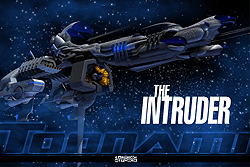 On February 5, 2014 the Toonami Team posted this announcement on the Toonami Tumblr:
SPECIAL TOONAMI ANNOUNCEMENT!
On September 8th, 2000, TOM encountered a creature that changed the face of Toonami. In 2015 (date tbd), TOM and SARA will face that creature again.
Toonami is happy to announce THE INTRUDER: PART 2! Why are we telling you about this so early? Simple! WE NEED YOUR HELP. This weekend, we need every Toonami faithful to Tweet, FB post, Instagram, etc. the hashtag, "#intruder2." The level of interest you guys show will determine how BIG the story we get to tell is. This adventure is in YOUR HANDS. Let us know if you're excited for THE INTRUDER: PART 2 by posting about it, talking about it, and making your excitement known to the world!
TOM and Sara are about to have their greatest adventure yet… and we promise, Toonami will not be the same.
DUN DUNNNNNN!
Love, The Toonami Crew.
Watch the original Intruder in its entirety here.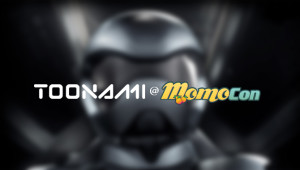 This announcement comes from toonamifaithful.com:
Since the cat seems to be out of the bag, we'll finally write this article. Yes, the Toonami Staff is returning to MomoCon with Chad Bonin hosting the panel, and yes, the plan is to record it like last year.
For those that missed it, Toonami held a panel at MomoCon, a convention held every year in Atlanta (where Williams Street is located). They proceeded to take audience questions and announce Evangelion 1.1, One Piece and reveal a new look for TOM 5 and the Absolution. We were asked to cover it and the results of that coverage can be found here.
This year, they're back and Williams Street and Chad Bonin have asked us to cover it again, which we plan to do. To be completely honest, we're ready and willing to do it, but at this time we do not have our confirmation for press passes. We're fairly confident that we will get them soon, but as of right now, we do not have them, so stay tuned for that.
MoMoCon is in Atlanta from May 23-25, 2014
If you can't make it to the convention please send your questions over to our friend (and frequent guest host) Chad Bonin. Here's what he has to say about the panel.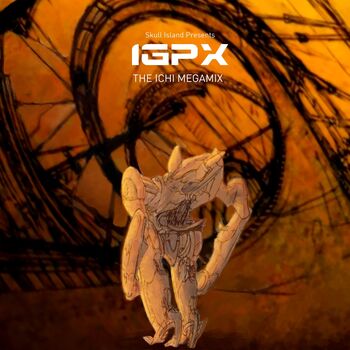 On December 23, 2013 the Toonami Team posted this announcement on the Toonami Tumblr:
IGPX COVER CONTEST WINNER ANNOUNCEMENT: As you guys know, on Christmas Day (noon e/t, to be exact), SKULL ISLAND (DJ Clarknova and Brent Busby) will release a free downloadable megamix of some of the best music from Toonami's first original series, IGPX. We're calling it "IGPX: The Ichi Megamix." We asked if any of you Toonami Faithful wanted to answer the call to design a cover for it, and you did. We got over 50 submissions! There were many amazing designs (we'll post some of them today), but THIS is the clear winner! These pieces came at Jason very fast on his Twitter, so whomever made this piece, please message us and claim it! We'd also appreciate your mailing address and t-shirt size, so we can send you a sweet Toonami Tee! Congrats! And thanks to everyone for answering the call.
Download the album for free here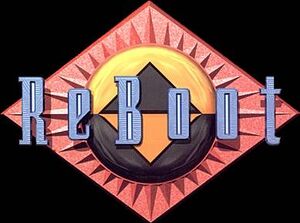 An all-new version of the popular ReBoot franchise is currently in development by Rainmaker Entertainment's new television division, Mainframe Entertainment. The reimagining of the venerable ReBoot series comes just in time for its 20th anniversary. Making its debut on television screens in 1994, ReBoot was centered on the world of Mainframe, where a guardian program sprite and his friends defended the system from superviruses bent on creating havoc and destruction. Mainframe Entertainment will team with leading computer industry manufacturers to update the ReBoot universe and create a ground-breaking viewing experience for fans.
New Stuff From April 19, 2014
Satuday Nights on [adult swim]
Support Toonami by following the official Toonami Tumblr page.
The Toonami Staff hold bi-monthly Q & A sessions on the last Sunday of the month, unless otherwise stated. Ask a question and it may even end up on TV during a Toonami broadcast.
The Toonami staff also post pics, gifs, videos and make important announcements about Toonami on a regular basis.
The main blog: toonami.tumblr.com
The FAQ: http://toonami.tumblr.com/faq